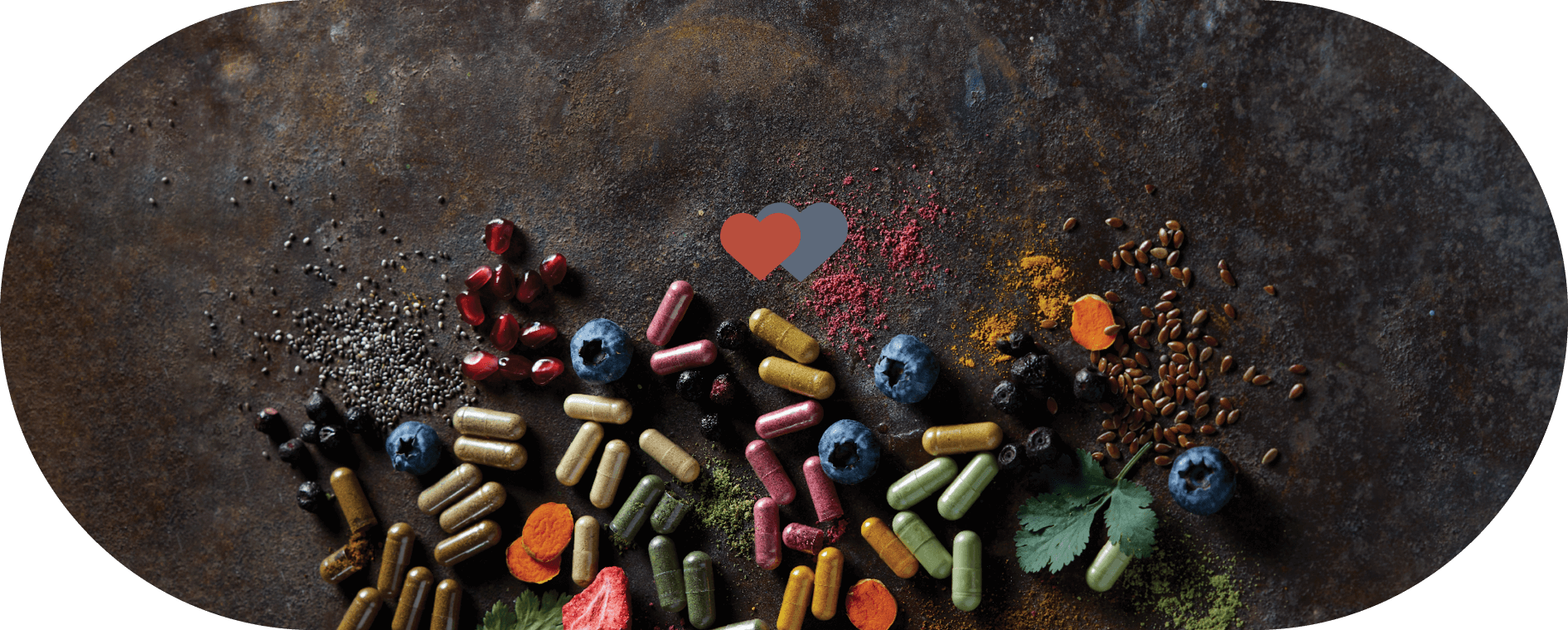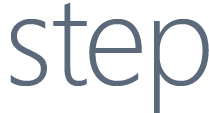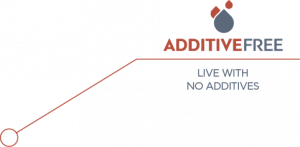 Check the label,
as you would with food.
Identify whether the supplement contains in-active additives (excipients), such as fillers, binders, flowing agents, colours, flavours, sweeteners, etc. For example, magnesium stearate is one of the most common excipients used in supplements. Some excipients are used to facilitate manufacturing in a manner which increases the speed, efficiency and profitability of the process. Others may be used for reasons such as filling up space in a capsule, binding together ingredients in a tablet, or perhaps for improving the taste or appearance of a product. TERRANOVA products are proof that even highly complex supplement formulations can be made without excipients.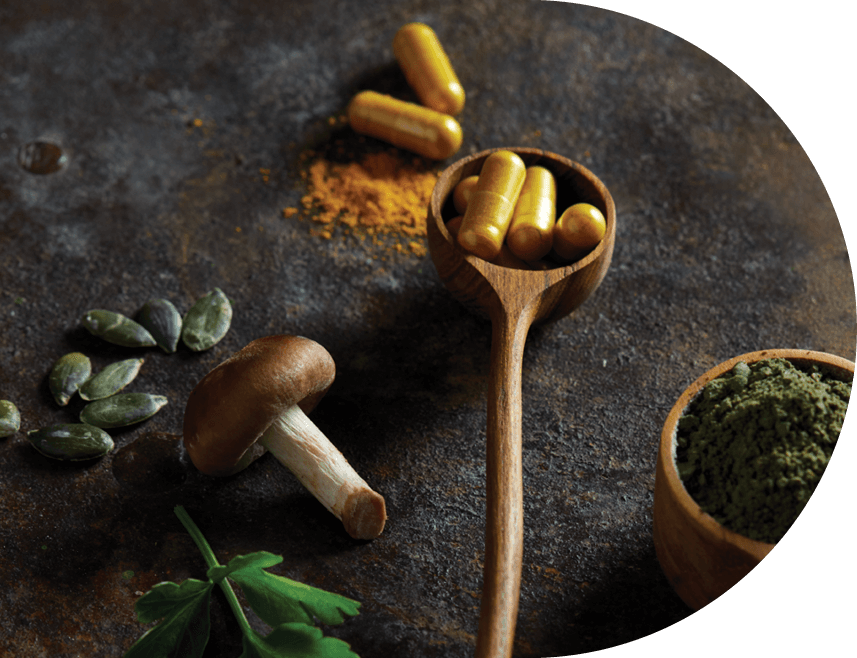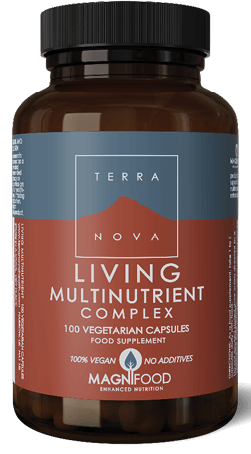 TERRANOVA has been
a 100% additive-free brand from the beginning.
No compromises…ever.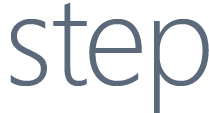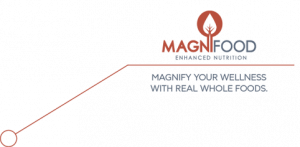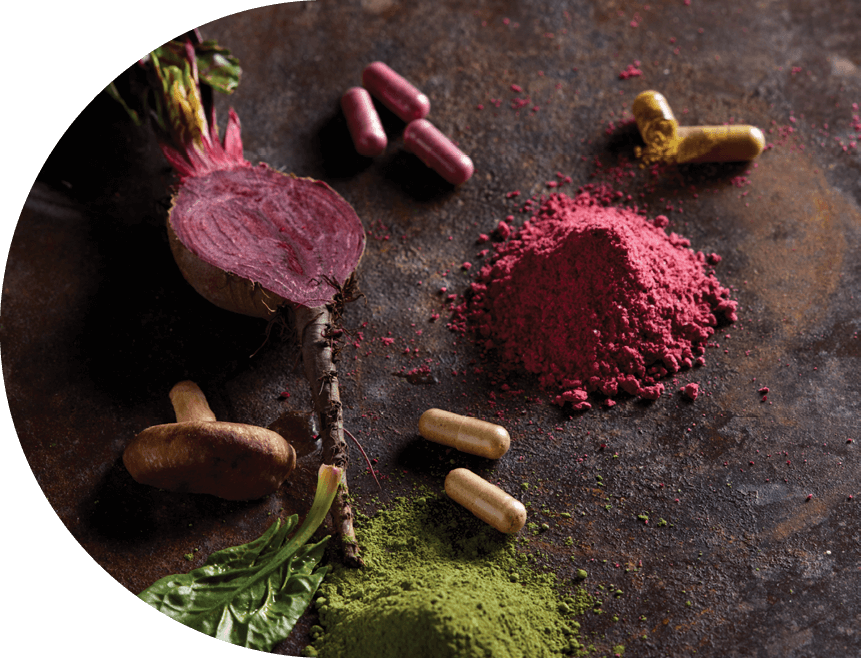 Choose synergistically
enhanced supplements…
which include ingredients that support the bioavailability, utilization and function of the nutrients in each product. No nutrients work independently in the body – they are all reliant synergistic interactions with other compounds. And they are also reliant on the body being able to provide a sufficiently synergistic environment in order to maximize the nutrient's bioavailability, activity and overall effectiveness. Unfortunately, the body's synergistic environment is often compromised by a multitude of factors (genetics, stress, deficiencies, digestive inefficiencies, etc.).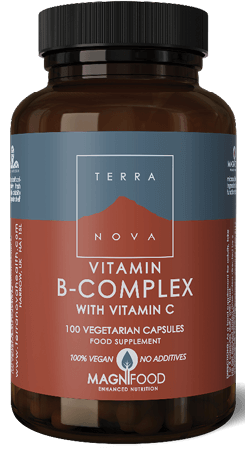 In order to address this challenge, TERRANOVA developed MAGNIFOOD,
a formulation concept which utilizes intensely synergistic combinations of highly active plant ingredients which are combined with the nutrients in each product. MAGNIFOOD is designed to support the bioavailability, activity, stability, utilization and function of the vitamins, minerals or other nutrients.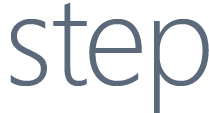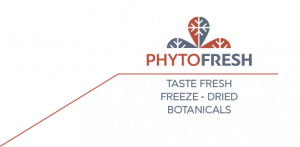 Choose supplements with raw,
pure, enzymatically-active
botanicals and whole foods.
How a plant ingredient has been processed can dramatically alter its biochemical balance and overall activity and effect. How the plant is dried and whether it is adulterated by solvents are two of the most significant factors in this respect. Air, oven and spray drying – the standard commercial methods used to dry plant materials – can degrade important compounds and alter a plant's delicate biochemical balance. And solvent extraction, one of the most common ways to process commercial botanicals, can severely alter plant chemistry – increasing the activity of certain compounds, but at the same time denaturing or removing others which are crucial to the plant's overall properties.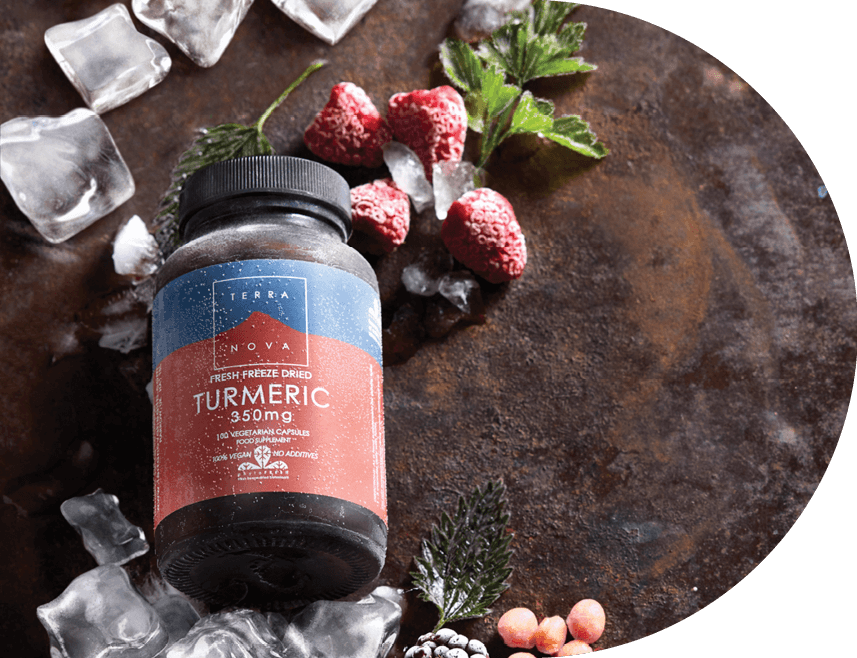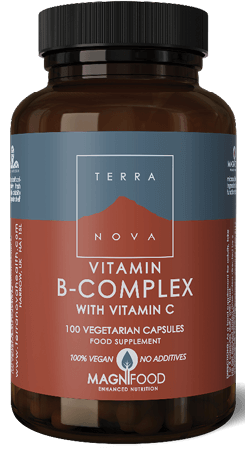 TERRANOVA products prominently feature the use of fresh freeze dried (lyophilized) botanicals. Freeze drying is the most effective way to protect and retain the biochemical integrity of a fresh plant – even the highly sensitive enzymes. A fresh freeze dried plant resembles the biochemical profile of the original plant very closely, but in a highly concentrated form due to the highly efficient removal of moisture.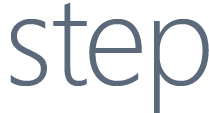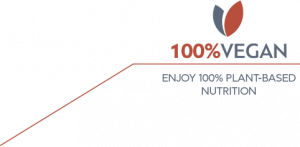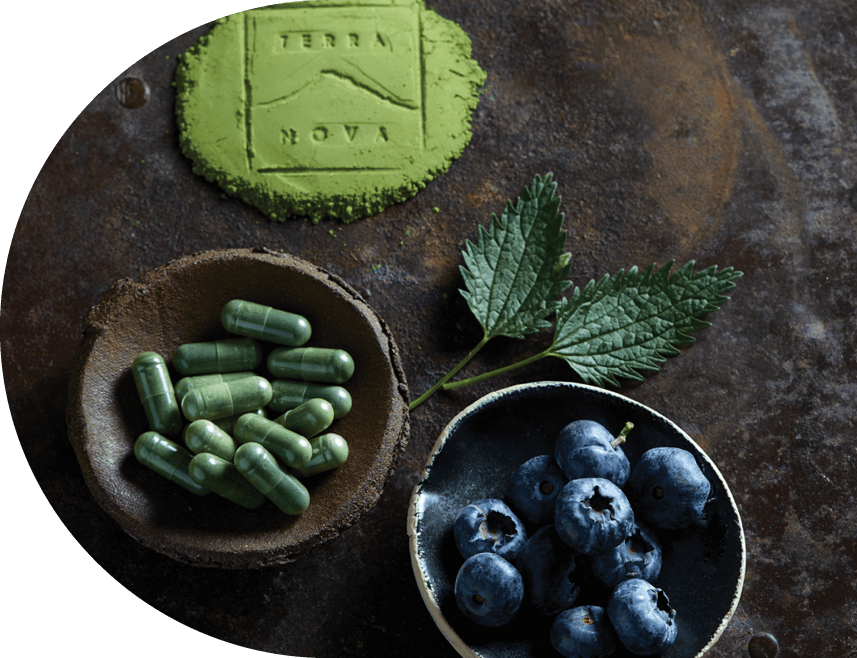 Are you looking
for a vegan choice?
A person doesn't need to be vegan (or even vegetarian) to prefer to use vegan products, just as one doesn't have to be sensitive to additives to prefer additive-free products. More and more people are choosing to use vegan products wherever possible – whether for health reasons, ethical reasons, religious reasons, environmental reasons, or perhaps due to a sensitivity to certainly animal-derived foods such as dairy products or eggs.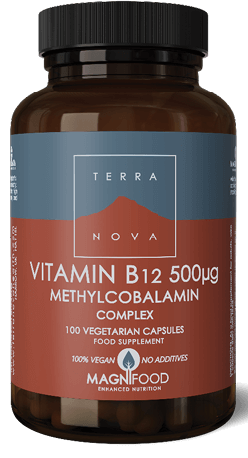 TERRANOVA is one of only a very small number of larger-scale nutritional supplement companies in the world to offer vegan suitability for 100% of its products.