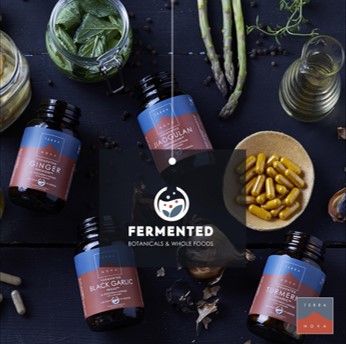 FERMEDICS

– leaders in state-of-the-art botanical fermentation

Terranova is exceptionally proud to be partnering with a pioneer in the realm of fermented material suppliers. Fermedics is a supplier of premium fermented raw materials such as medicinal herbs, mushrooms and probiotics directed to nutraceutical, pharmaceutical and cosmetic industries. Their main purpose is to develop premium botanicals fermented with the right microorganisms and to put 100% natural and highly efficient ingredients into the market.

Fermentation is a natural process in which microorganisms such as yeast and bacteria, along with their enzymes biochemically modify complex carbohydrates into simple sugars, alcohols, organic acids and carbon dioxide.
…
Read more
---