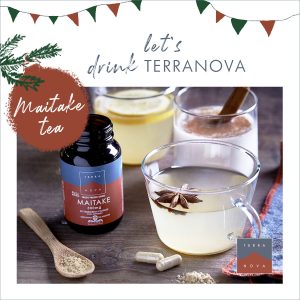 Would you like to make your teas and lattes richer in phytonutrients and other bio-active compounds?
Do you want to enrich your dressings and make your vegetables more delicious and nurishing?
Read tips and ideas how you can add Medicinal Mushrooms in your daily nutrition. Click here.
Learn more about the Terranova Medicinal Mushroom Range. Click here.
---