For a simple weekend treat that has a little health kick too, try Terranova's Matcha Nice Cream!
You will need:
1 large, ripe avocado
1 tablespoon lime juice
4 capsules of Terranova Green Tea Matcha 400mg
1 teaspoon ground ginger
1½ cups coconut milk
1½ cups full-fat coconut milk
1/4 cup honey
1/4 cup plus 2 tablespoons raw sugar or coconut sugar
1 teaspoons vanilla extract
Pinch of sea salt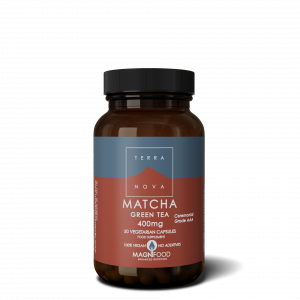 Method:
Combine all the ingredients in a food processor until very smooth. Refrigerate at least 3 hours or overnight.
Freeze in an ice cream maker (follow the manufacturer's instructions). Serve right away soft-serve style, or transfer to a container and freeze for at least 2 hours.
Find out more about Terranova's  Matcha here. 
---