Make your salad a Vitamin D3 and Vitamin K2 hidden treasure!
Terranova's new vitamin K2 100μg Complex is a perfect example of our commitment to ingredients and formulations providing the maximum possible natural synergy and biochemical complexity. It provides vitamin K as MenaQ7® (K2 as MK-7), • the most bioavailable and bioactive vitamin and it is stabilised with NattoPharma's CryoCap technology.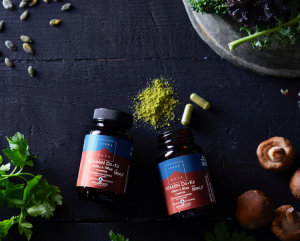 • 2 tbs extra virgin olive oil
• 1 tbs apple cider vinegar
• 1 tbs tahini
• 1 tsp raw agave syrup or honey
• 1 Terranova Garlic 500mg capsule
• 1 Terranova Vitamin D3 2000iu & K2 100μg capsule
Mix together all the ingredients for the dressing and let them sit for a while so the flavours can infuse.
…
Read more
---